Vote for Kelsea!
The Radio Disney Music Awards are approaching, and our girl is nominated for four awards! Voting is really easy, you can do it once a day, and lasts until April 9th. Here's how you can help!
** you must be logged into your gmail to vote this way!
001) Google "Radio Disney Music Awards"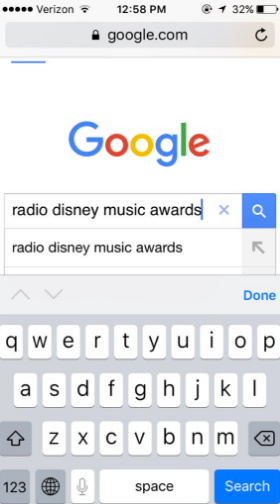 002) On the Google page, categories should pop up. Circled below are the categories Kelsea is nominated for. Click on one of them.
003) Click on Kelsea's face.
004) Slide the votes up to 100, and hit continue.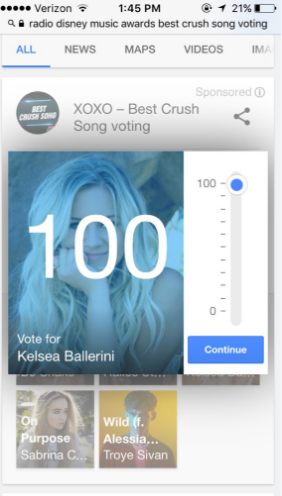 005) Hit submit votes!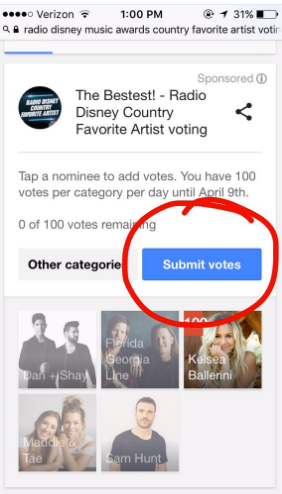 006) Start at 002 again for the rest of the categories!
Want to help even more?! Retweet these tweets, or shoot out a tweet of your own using the same hashtags and tagging @radiodisney. Each tweet and retweet counts as a vote.
RT to vote for #KelseaBallerini for #bestcrushsong with "Yeah Boy" so she can win at the RDMA's! @radiodisney pic.twitter.com/F5qUIVoERK

— Ashley (@therealreality) March 23, 2017
RT to vote for #KelseaBallerini for #playitagain with "Peter Pan" so she can win at the RDMA's! @radiodisney pic.twitter.com/hHbXMuw2MB

— Ashley (@therealreality) March 23, 2017
RT to vote #KelseaBallerini for #thebestest so she can win at the RDMA's! @radiodisney pic.twitter.com/ocymZviZSy

— Ashley (@therealreality) March 23, 2017
RT to vote for #KelseaBallerini for #thebuzz so she can win at the RDMA's! @radiodisney pic.twitter.com/QKDV7kYizF

— Ashley (@therealreality) March 23, 2017