Welcome
Welcome to
KelseaBalleriniWeb.net
! My over-all goal is to help Kelsea Ballerini any way I can, and to make it easier for fans to do so as well. I believe fan unity is so important. My motto is
"strong fan base, strong artist"
, and no one deserves it like Kelsea.
Right now, what you see is a list of radio stations to request
"Yeah Boy"
. We plan to make Kelsea 4/4 with her number ones, finishing out her debut album strong. We can do this! We just have to focus on the goal and not give up.
Thanks for visiting, and all the help!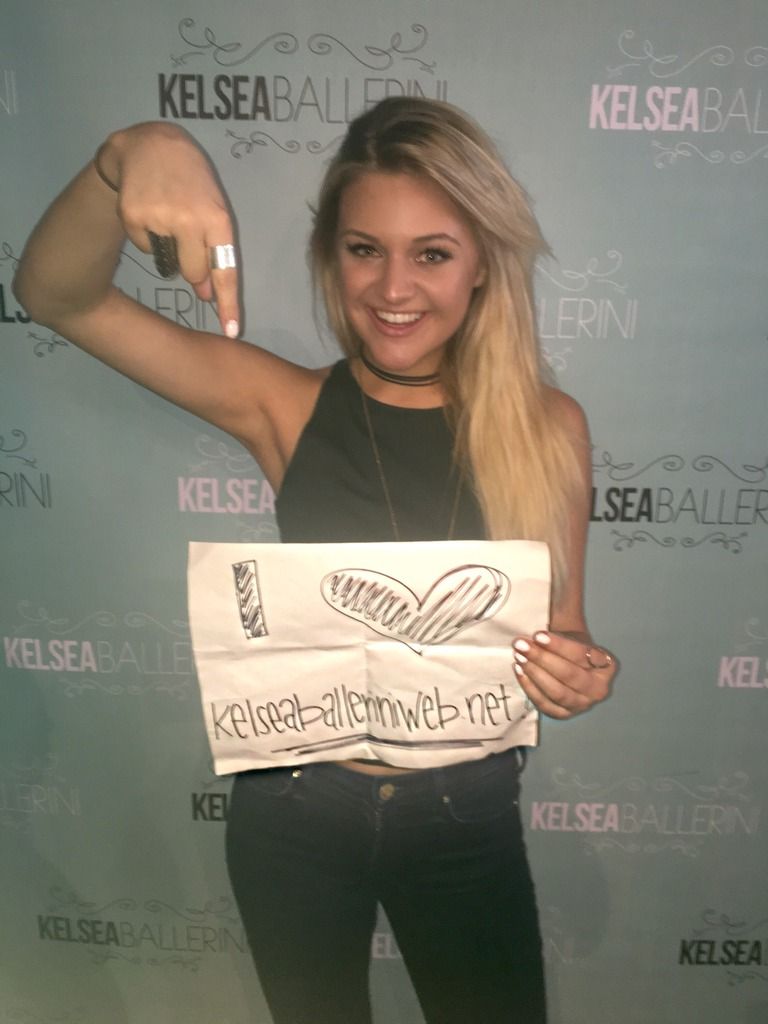 Weekly Goal
This week, our goal is to widen the gap between Kelsea and Sam Hunt (the song below her). This might be tough, as Sam's song is a bop, but I think we can do it.
Brad Paisley is quickly falling. She has the potential to pass Eric Church, and it looks as though Michael Ray's song could fall pretty far this week as well.
We are almost to number five, and when we get there, Kelsea promised to do her longest yeah boy, so there's some motivation! We really need to be focusing on that audience number to the far right
here
. Refer to the "tips" to find out how.
Current Mediabase position as of Saturday 3/18
: #8
Current Billboard position as of Sunday 3/19
: #9
Stream "Yeah Boy"


Help Kelsea on the Hot Country Chart by streaming "Yeah Boy"! Make sure your sound is on, or it does not count. If need be, put ear buds in the jack! While this does not count for the Radio Airplay Chart, getting Kelsea up on everything is still ideal and this is an easy way to do so! #1 on the charts, and #1 in our hearts LOL.
Tips When Requesting
001)
First in foremost, it is important to remember to
be respectful
towards radio stations. Not only will that make them more likely to play the song, but also the way we act towards them is a reflection on Kelsea.
002)
When using the Mediabase Forms, use your name only. They are more likely to play the song if you do not put your location if you are requesting somewhere out of your radio range.
003)
When tweeting the radio stations, be sure to turn your location
off
so that they do not see where you are from. This is for the same reason as the Mediabase Forms. If you can, take your location out of your bio on your Twitter profile as well.
004)
If you finish your blocks and want to do more, start from block one and work your way down. The stations are organized based upon market size. The bigger the market size, the more of the impact the spin will have, and the more people it will reach. This will increase the audience number.
005)
You can only use the Mediabase Forms once per IP address every 24 hours. If you wish to go above and beyond, feel free to call into the stations! Honestly, calling in is probably better than tweeting the stations just because some Twitters aren't very active.
006)
It is best to request in the morning when people are going to work, in the afternoon when people get off work, and in the evenings as people are listening to the radio (5-9AM and 3-7PM). The more people it reaches, the bigger the impact of the spin and this will increase the audience number on the far right side of the
Mediabase
chart; thus, increasing Kelsea on the
Billboard
chart.
Frequently Asked Questions
Q: When do the charts close, and how often do they update?
A: The
Mediabase
chart closes every Saturday at midnight, and updates twice a day. The
Billboard
chart closes every Sunday at midnight.
Q: Where can I look at the progress?
A: You can look at the progress on the Mediabase chart
here
and the Billboard chart
here
.
Q: How do the accountability groups work?
A: Everyone who wants to be in an accountability group will be put in one of groups 1-7. Each week, each group will cover one of the seven blocks (which will be assigned on the Monday of every week). You can always do more if you wish, but this way it's not so overwhelming as everyone has busy schedules.
Q: I am not in an accountability group. How do I help
A: First of all, if you want to be in an accountability group please message me on Twitter
here
or email me at ashley@kelseaballeriniweb.net! Twitter is the best way to reach me. If you don't want to be in an accountability group, no worries! Just request from the top down.
Support Kelsea

Purchase all of Kelsea's music here!
Featured Video


In honor of our attempts to get Kelsea to #1, here's a bunch of us imitating Kelsea's dance that she did in her "Yeah Boy" music video, as well as our longest yeah boy!
Questions
For any more questions, please feel free to contact me on
Twitter
or email me at ashley@kelseaballeriniweb.net. The best way to reach me is Twitter.
Special thanks
to
Liz
,
Jessica
, and
Paige
for helping me with radio links when I got too busy or tired! Especially Liz has been such a big help in bringing this project to life.